Teen Opportunities
The Adler's Teen Programs focus on providing technical and professional skills, mentorship, and a welcoming learning environment for Chicago high school students of all backgrounds, interests, and abilities. We offer internships, workshops, after-school programs, and more. Whether you're building a website, programming a robot, blogging about current space science, or facilitating a workshop for other teens, you'll make an impact here!
Want to stay up to date about our teen programs? Sign up for our email list!
What's Going On?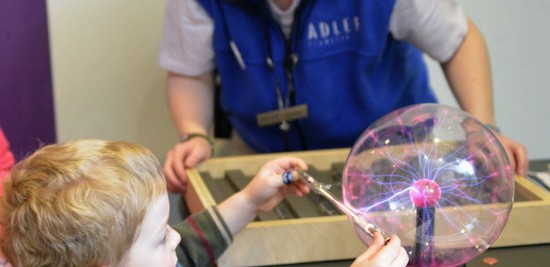 Internships & Volunteering
Are you a high school student and at least 14 years old? If so, you are eligible to join our volunteer team! Volunteers work in almost every area of the Adler, from helping visitors learn more about space to doing behind-the-scenes work. Volunteer hours can also count towards service learning hours.
Opportunities Include:
Do Science Research
Teach guests about Science, Technology, & Space
Build and send experiments to space
Be an Adler Teen Leader
What's Coming Up?
Random Hacks of Kindness Jr. 02.20.16
9:00 am
Middle school  students, STEM mentors, and local nonprofits work together building prototype solutions to solve problems.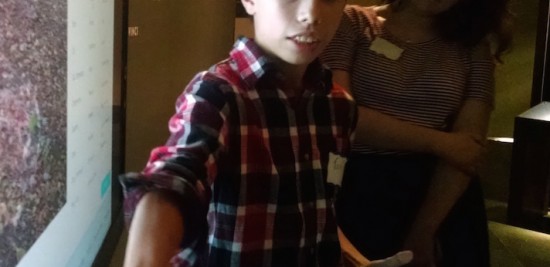 Apply to be an Astro-Journalist!
As an Astro-Journalist, you'll work with astronomers to research various topics in space science, blog about your findings, and contribute to ongoing citizen science projects at the Zooniverse. Apply online by Sunday, January 24.
What's Happened?
Girls Do Hack
Young women enrolled in 9th-11th grade, Female STEM professionals as mentors
Young women and female mentors explore skills needed to pursue a STEM career.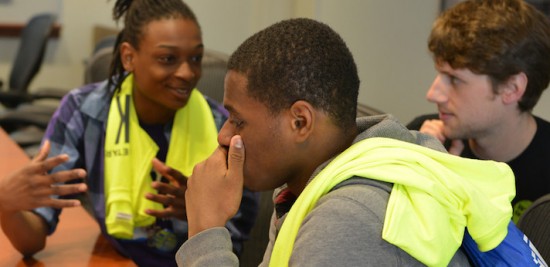 Web-Making Workshops
Want to use the power of the web to make change in your community? From December, 2015, through February, 2016, the Adler Planetarium will offer entry-level web-making workshops to teach you the basics of web development—HTML, CSS, and the collaborative processes involved. By the end of the course, these skills will have helped you build a cause-focused website and allow you to teach those skills back to your peers.

The three-hour workshops will take place on December 28 – 31;  January 9 and 23; and February 6 and 20. Students who complete the program will receive a stipend. For more info on the program and how to apply, check out our online flyer. Applications are due on Monday, Dec. 7.