Host Your Next Event At The Adler
With breathtaking skyline views, the Adler Planetarium is an iconic Chicago venue providing a unique and memorable location for your private event. Whether a seated event for 50 or a reception for 1,200, your guests will be dazzled by everything the Adler has to offer.
For private events inquiries, please contact Director of Venue Sales Michelle Holdeman at mholdeman@fftchicago.com or 312-542-2428.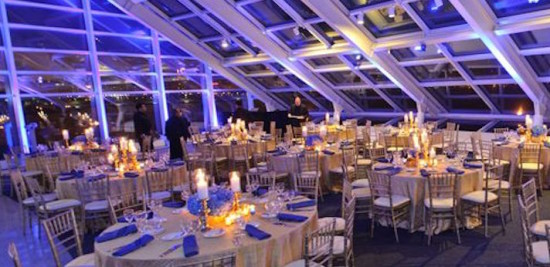 Skyline Solarium
Be awe-inspired by the panoramic view of the Chicago skyline from our Skyline Solarium. The Skyline Solarium features floor to ceiling windows making it the premier event space at the Adler. The terraces are included with the rental of the Sky Solarium.
Square Footage
3,700 sq ft
Capacity
325 – Seated Dinner with Dance Floor
375 – Seated Dinner without Dance Floor
475 – Cocktail Reception
1200 – Standing Reception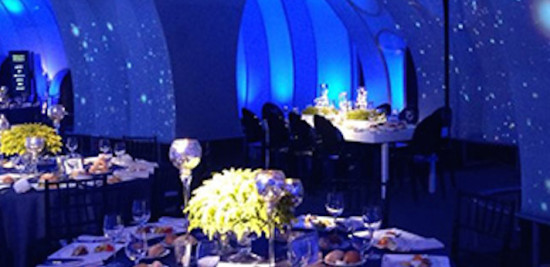 Clark Family Welcome Gallery
The Gallery features futuristic architecture and colorful lighting, which can be customized, creating a one-of-a-kind venue for cocktails or an intimate dinner.
Square Footage
2,822 sq ft
Capacity
80 – Seated Dinner
150 – Cocktail Reception (300 in conjunction with the Rainbow Lobby)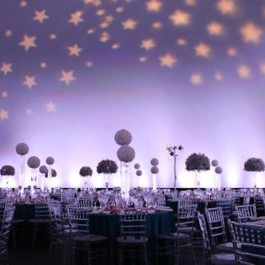 Grainger Sky Theater
With a domed ceiling scaling 36 feet high, the Grainger Sky Theater offers your guests a truly unique, 360-degree, immersive experience for a seated dinner, cocktail or lounge area, dancing or a presentation.
Square Footage
4,070 sq ft
Capacity
199 – Seated Dinner or Theater Seating
490 – Cocktail Reception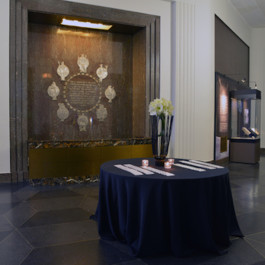 Rainbow Lobby
The Adler's Rainbow Lobby, named for the rainbows created by afternoon sunlight streaming through its prismatic doors, is a regal entrance for any party. Use the area for cocktails or as a grand entrance for your event.
Square Footage
1,400 sq ft
Capacity
150 – Cocktail Reception (300 in conjunction with the Clark Family Welcome Gallery)
Terraces
Enjoy unparalleled views of Chicago's skyline from the North Terrace and Sundial Plaza. The terraces provide a scenic spot for cocktails, wedding ceremonies or just taking in the city's world–famous sight.
Square Footage
899 sq ft – North Terrace
3,600 sq ft – Sundial Plaza
Capacity
500 – Cocktail Reception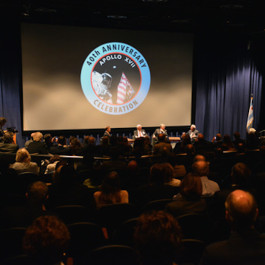 Samuel C. Johnson Family Star Theater
Our newly renovated Samuel C. Johnson Family Star Theater is the perfect setting for a lecture or presentation.
Capacity
239 – Theater Seating